If you want a stating style, where luxury and sporty blend, a new Volvo S90 sedan seamlessly accomplishes it. With advanced powertrains waiting for adventure and an interior with pure luxurious design touches and premium comfort, we welcome you to see why drivers will swoon over the Volvo S90 by seeing the sedan for yourself at Pedersen Volvo!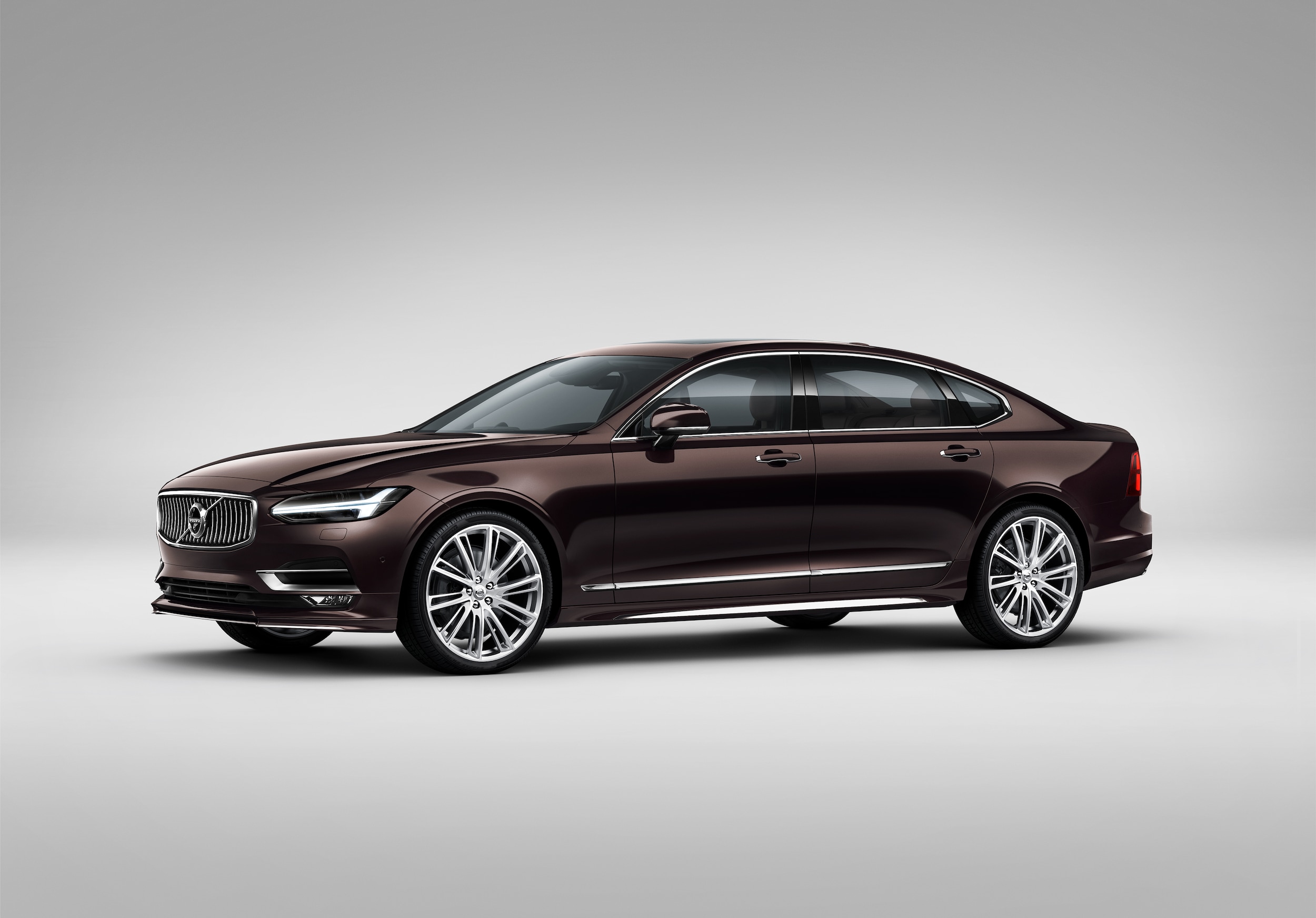 Why Buy a New Volvo S90?
If you're a Fort Collins luxury sedan browser, wait until you see a new Volvo S90. The exterior has a distinguished look to the luxury car and the interior has luxury hues throughout. What's inside of a new Volvo S90? There is room for five, with accommodating space and appealing artistry, as well as comfort found in the seats, that you can see in the front and rear of the sedan. The panoramic moonroof on the Volvo S90 adds to the level of quality ride you experience inside your Volvo S90, where not only can you enjoy the cabin of the Volvo sedan, but the views of the outside where you're driving, too.
Intuitive technology can get accessed on the 9-inch Sensus Touchscreen of a Volvo S90, and there are other fun and assuring features obtainable for use. From Sensus Navigation to Lane Departure Warning, Driver Alert Control, and more, the number of advanced features astounds. You also have excellent trims for the Volvo S90, with the ability to select which look and features are right for you.
Do your commutes crave a new Volvo S90? We can answer questions about the fierce sedan, as well as set a time up for your test drive so that you can see these features and more for yourself. A Volvo S90 can be great whether it's a strong design and performance you want or a secure space, that's full of technology for you and loved ones to delight over.